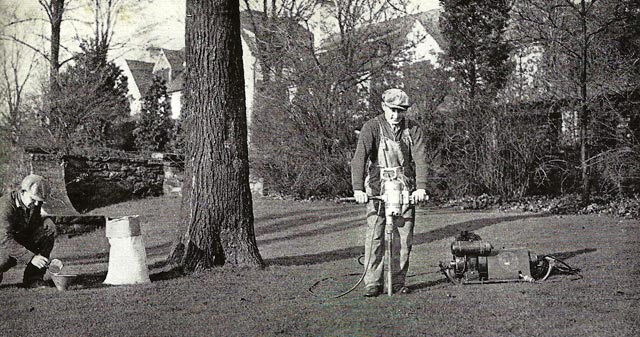 The Doggett Corporation has manufactured horticulture products since 1935. We pioneered the use of water-soluble fertilizers and foliar feeding programs prior to WWII and have manufactured leading professional and consumer brands since that time.
We cater to industry specific professionals, for example our arbor line among others. Our first introduction to the tree care industry came at a time when the industry was very young.
We recognized early on that supplying trees with the essential mineral elements was necessary to promote good tree health and that tree fertilization was an integral part of the professional tree care industry. Through the years between 1941 and the present, we have manufactured the leading brands of soluble fertilizers and kept ourselves current on tree nutrition and fertilization research. Not only do we strive for the optimum in formulating the finest product for the tree, but also to make the most suitable product for the tree health professional.
Our most recent line of professional tree fertilizers has set the standard for the industry.
The leading horticultural professional companies and institutions in the country turn to The Doggett Corporation when they are looking for the best in professional fertilizers for arbor, landscape, greenhouse, hydroponics and turf.
To those of you who know us and use our products, we thank you. To those of you who are just learning about us for the first time, we welcome you and want you to know that our fertilizers are the finest made.