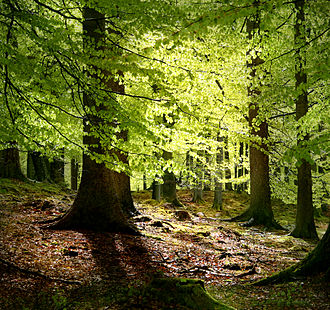 Mycorrhizae a Living Body Within Your Plants. Planting, whether you are doing it as a hobby, to kill some time and relax, an ingredient resource for cooking, for livelihood, for the beautification of your own spaces, or simply because of your green thumb, whatever motivates you to start and keep going, I'm sure that you'd like to hear and know more about the amazing processes behind the growth of your cherished plants. Did you know, particularly, land plants have their way of coping mechanism? Yes, you heard it right! Plants also behave as an actual person does. They have their means of surviving and living their way through the ecosystem.
Have you ever heard of Mycorrhizae? It's most likely that you'll find it unusual to see these letters combined in just one word. Just how rare you'll bump into this terminology. Like us, plants are living organisms too and have their system to keep their existence. This kind of arrangement and structure is what makes the plant's survival elevate. It allows them to expand their adaptability to external factors such as low-level nutrients, high temperature, less water supply, and their growth rate in general. Like us, it requires all the nourishment it can get despite any challenges present within the environment. This is where Mycorrhizae is highly beneficial. It allows plants to build a union from its roots and fungi that will then yield a kind of equipment that'll boost itself. The host is what entertains the mutual relation between the said fungus and the plant increases its welfare.Mycorrhizae a Living Body Within Your Plants.
As a plant owner and caretaker, I always look after the interest of the plant's every step of the way as if it's my child. Mycorrhizae make it possible for plants to acquire not just the nutrients (vitamins and minerals) and moisture they need. Another fact that the instrument the Mycorrhizae created gives plants water storage to lessen the stress caused by any unforeseen drought. Not only that, but it also increases resistance against diseases. With established knowledge, it will be very useful to immunize plants through this method, but we have to be aware of not meeting the desired result if this isn't done with the help of the professionals. We don't want to experience stagnant growth. That's why it's equally important that we seek consultation from the people who know better how to handle 'Mycorrhizal fungi' inoculation and how to cultivate and apply it in the real scenario.
While the love that we put into our living greenery should be readily available, it's always handy to have a backup help by knowing better from someone who knows what to do. An actual and physical application of love towards a life form that can also be treated as a family member requires a foundation. This is where a team that specializes in the subject matter and is capable of educating us on how to love our plants better is lovely to be added to the bigger picture. Mycorrhizae a Living Body Within Your Plants.
Click here for more info.
Want to know more about Mycorrhizae? Get in touch with our team, we are more than happy to help you.